Fundraising, awareness campaigns, demonstrating…. These projects are about taking action in support of others.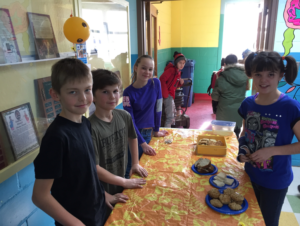 Liz Ray's Grade 5 class at Heroes' Memorial raised funds for UNICEF Canada's Survival Gifts Program.
Liz Ray's Grade 5 Class Fundraising December 2017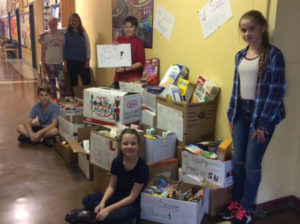 Knowlton Academy is now a WE school, and their first action was a food drive.